Mr Carports. Your carport building specialists.  
While carports come in all shapes, sizes, styles and materials, if you want the best quality carport at a great price it's simply got to be a Mr Carports carport.
Mr Carports
Why? Because we know carports like the back of our hands. We've been building them for quite a while – since 1991 to be exact – and in that time we've helped thousands of Australians put a roof over their prized cars, boats, caravans and trailers.
Bullnose carports, metal carports, timber carports, Dutch gable carports, double carports and single carports… You name it, we can build it for you in any shape, size and style you and your house require. Plus, you'll have the reassurance of our 10-year structural guarantee, fixed price promise and expert advice.
So, if you're thinking of a new carport for your house, consider a Mr Carports carport and organise a free on-site quote today. With branches right across Australia, there's sure to be a Mr Carports near you.
Which carport style suits you?
Choosing your carport style can be for either practical or aesthic reasons.
Flat Roof Carports
Flat roof carports can be built in whichever sizes to suit the space that you have. 
Gable Roof Carports
Gable roof carports have attractive wider spans.
Dutch Gable Carports
Dutch Gable carports have a modern yet practical design.
Hip Roof Carports
A Hip Roof has a versatile design to suit modern or a classic style home.
Skillion Carports
Skillion or 'Lean-to' is the most cost effective carport because it is attached to an existing building wall.
Cantilever Carports
Cantilever carports are ideal for tight areas with minimal anchoring spaces.
All
C-Section
Curved
Firmlok
Tiled Roof
Gable
Dutch Gable
Hip Roof
Skillion
Cantilever
Flat roof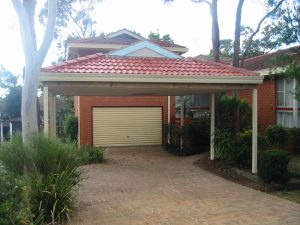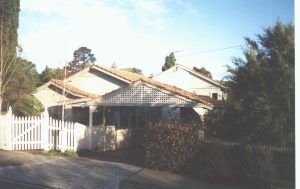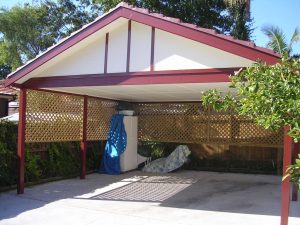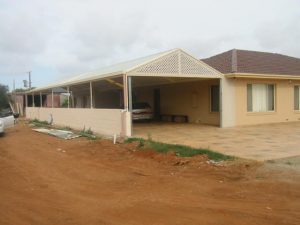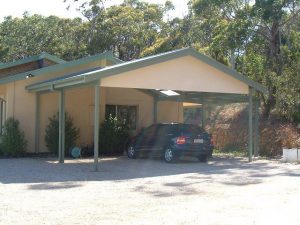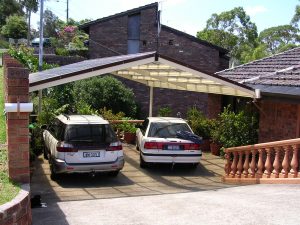 Protect your vehicle from the elements
We all know how unpredictable the weather can be in Melbourne. It might be beautiful and sunny today and then cold and rainy the next day. This is why a carport is a smart investment. It will protect your car from all kinds of weather. We only build well-designed carports to ensure your vehicle, boats, caravans and trailers are safe and secure.
Never settle for anything less
Mr Carports Melbourne has been building carports since 1991. We are equipped with all the knowledge and skills needed for the job. We can customise a carport for any house! We understand the needs of our clients, and we do our best to produce only the best quality every time. So if you think it's time to get a carport for your home, just give us a call, and we'll schedule a free on-site quote right away.
Having friends and family over this weekend?
Another wonderful reason to have a carport is you could entertain your friends there for a Sunday afternoon barbeque. Who says carports can only be for your vehicles?
A carport creates a dry, covered area so you can load and unload your car on a rainy day. During the hot summer months, a carport can also protect your vehicle from the extreme heat and UV sun damage. You may also set up chairs and tables under the shade of your carport to entertain your friends on a beautiful day!
A great investment for your home
Carports always add a nice touch to any house. Aside from protecting your car from the harsh weather, it also helps increase the value of your home when you decide to sell it. Carports are a smart investment, and you will never regret getting one! We also have a 10-year structural warranty if you're still not convinced.
Cars are the second most expensive asset that we own next to our house. Adding a carport ensures that both of these maintain and even increase their value. Our commitment to excellence has made us the top choice for Australian homeowners. We provide a vast selection of styles so you can choose the perfect the design to suit your home.
We can also work with design limitations and whatever space you may have available. Contact us today, and our team will gladly assist you in creating a unique carport for your home.
What's your carport style?
Mr Carports Melbourne offers a broad range of styles and designs. We ensure that you will find a suitable design that will complement your home. Our carports are multipurpose, cost-effective and consume less space than a garage. Aside from building a robust and durable carport, finding the perfect design for your house is paramount to us too. We can create a custom carport to fit the appearance of your home.
When you have finally decided to get a carport, the next step would be to know what size and style of carport your house will require. Here are some of the attractive designs and style.